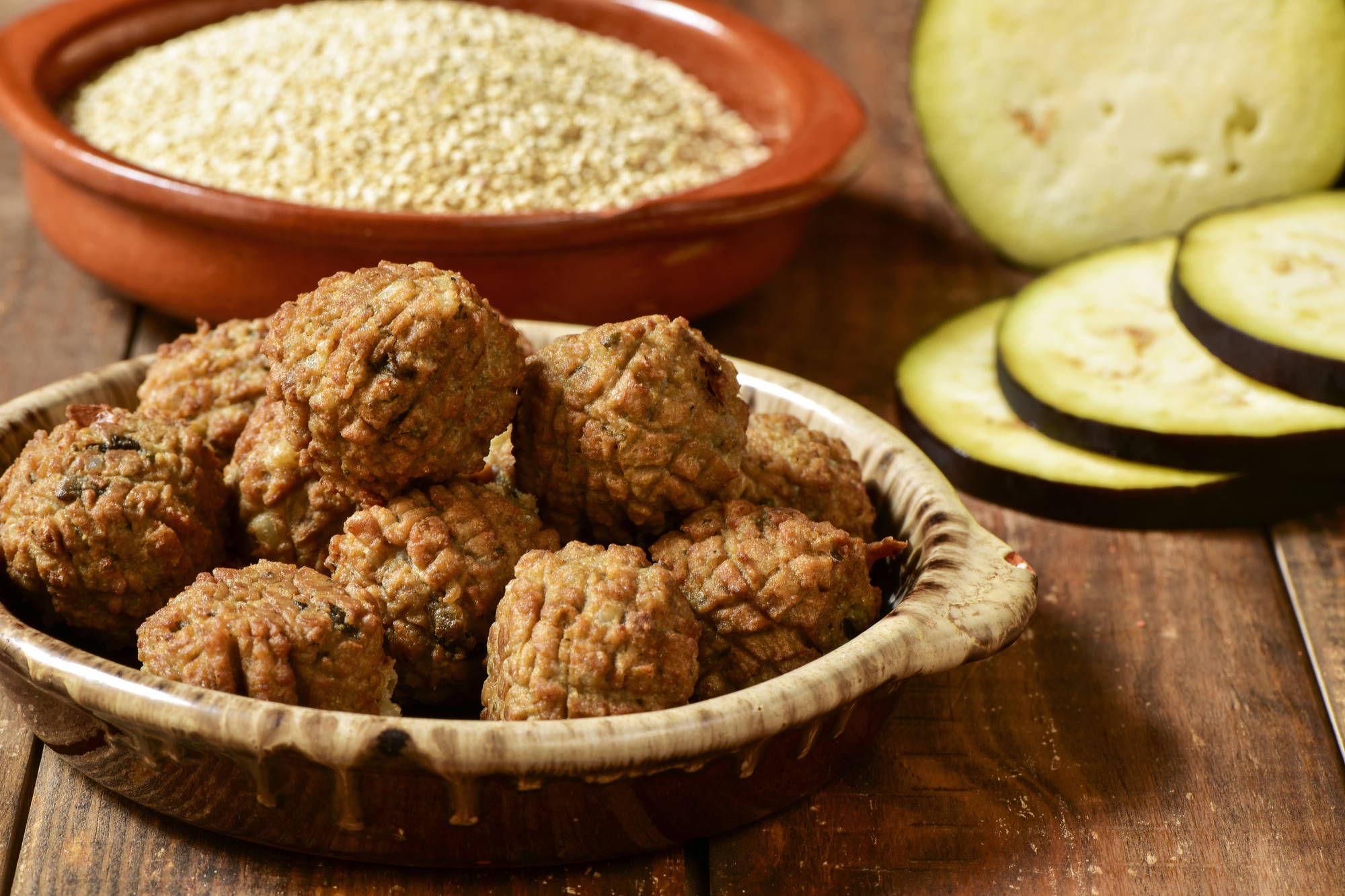 Yields: 4 servings
Prep Time: 0 hours 15 minutes | Cook Time: 0 hours 37 minutes
My kids love spag bowl. It is the highlight of their week's menu. In fact, it would be a HUGE problem if it was not included in our meal plan on a weekly basis.
So I just love this recipe which makes the meatballs completely plant based. Call them Veggie Balls, Zucchini Balls, or Meatless 'Meat'Balls - what is certain is that they're yummy!
Serve with brown rice or wholegrain spaghetti.
1 tsp olive oil
2 garlic cloves, crushed
360g whole zucchini, grated
200g carrot, grated
1/2 tsp kosher salt
1/8 tsp black pepper
3 tbsp chopped spinach
1 cup wholegrain or gluten freebreadcrumbs
1 large egg, beaten
2 cups marinara sauce

Heat the oven to 190°C approx 180 fanbake. Line a baking tray with baking / parchment paper.
Place the olive oil in a skillet at medium heat. When hot add the garlic and saute until golden,about 30 seconds.
Add the zucchini, season with salt and pepper and cook on high heat until all the water evaporates from the skillet, 5 to 7 minutes.
Transfer zucchini to a colander and remove any excess water. Mixin with breadcrumbs, egg, and spinach.

Roll into balls on baking tray and bake for 20 - 25 minutes

Heat sauce in large saucepan. Add zucchini balls and simmer for 5 minutes. Serve.