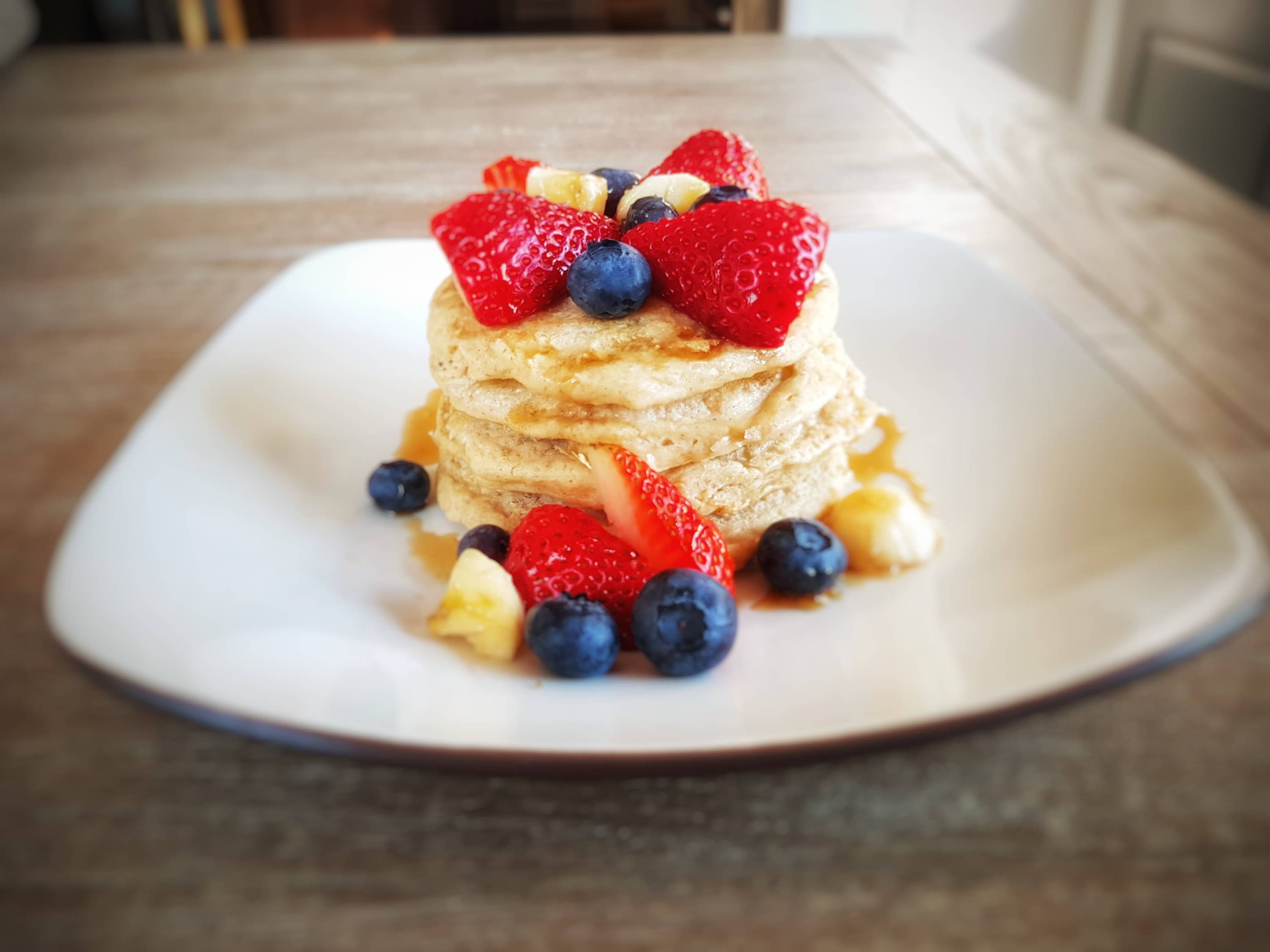 Yields: 3 servings
Prep Time: 0 hours 10 minutes | Cook Time: 0 hours 20 minutes
Breakfast bliss with these yummy pancakes
My daughter LOVES these pancakes. She will request them over any others and they're so super healthy. We top with fruit and drizzle honey over them. Of course if you're vegan you can use maple syrup or dairy free yoghurt. We also use them as school snacks with a bit of homemade chia seed jam or honey.
1 cup oats
3/4 cup wholemeal or glutenfree flour (such as a mix ofalmond and tapioca)
1.5 cups low fat milk of choice
2 eggs (or egg substitute)
2 teaspoon baking powder
1 teaspoon vanilla essence
2 teaspoons cinnamon(optional)

Blend ingredients together untilmixture is lumpy but not quitepureed

Put batter in a pouring jug andheat up a small non-stick pan

Pour 1/4 cup of batter into panand cook on a medium low heatuntil bubbles form on the top.Flip pancake over.

Cook completely on other side.Store pancakes in warmed ovento keep heated whilst the otherscook. Serve with suggestedtoppings.